Engineering
Engineering is Enterprise Welding's strength.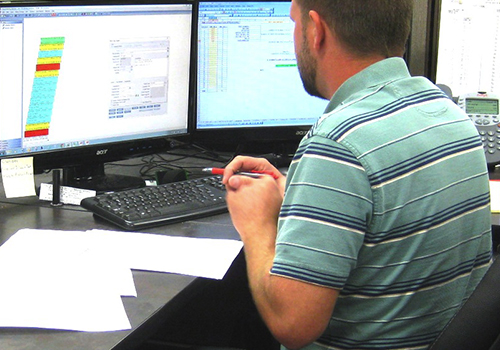 There are a thousand ways to make any component part. Working with our customer's design team, we develop a thorough understanding of each part's purpose in the overall system. We learn the critical details, and then tailor our manufacturing processes to address them.
Understanding each component's important features means cost reduction ideas can actually be put into action.
Customers who collaborate with Enterprise on new product development save money right away because we identify the cost drivers so they can avoid them.
Our production methods are designed with OEM assembly line customers in mind. We build in quality through consistency.
Process planning gets done up front. That saves time and eliminates problems on the shop floor.
Our experienced engineering team has the tools they need to do the job right.
PTC Creo Parametric (formerly Pro-E)
Part Design
Fixture Design
CNC Laser Programming
Windchill PDMLink
Data Management
Infor ERP Visual Enterprise
Comprehensive Manufacturing & Business Management
Mastercam CNC
Milling Machine Programming
Cincinnati
Off-line Press Brake Bend Simulation
Trumpf
TruTops Boost-Fiber Laser Programming                                                                    TruTops Punch – CNC Punch Programming
TruTops Bend – Press Brake Programming